Wedding: Lien & Stan
Using Photoshop and Illustrator. I designed the graphics, from invitations to the website to follow a consistent theme. I was able to create a satisfactory wedding graphics package.
Website: 

Invitation: This Invitation was entirely hand drawn and then colored and cleaned up in Illustrator. I created two versions for them to choose from a day version and the night version. The day version was chosen, but I was very happy with the final result.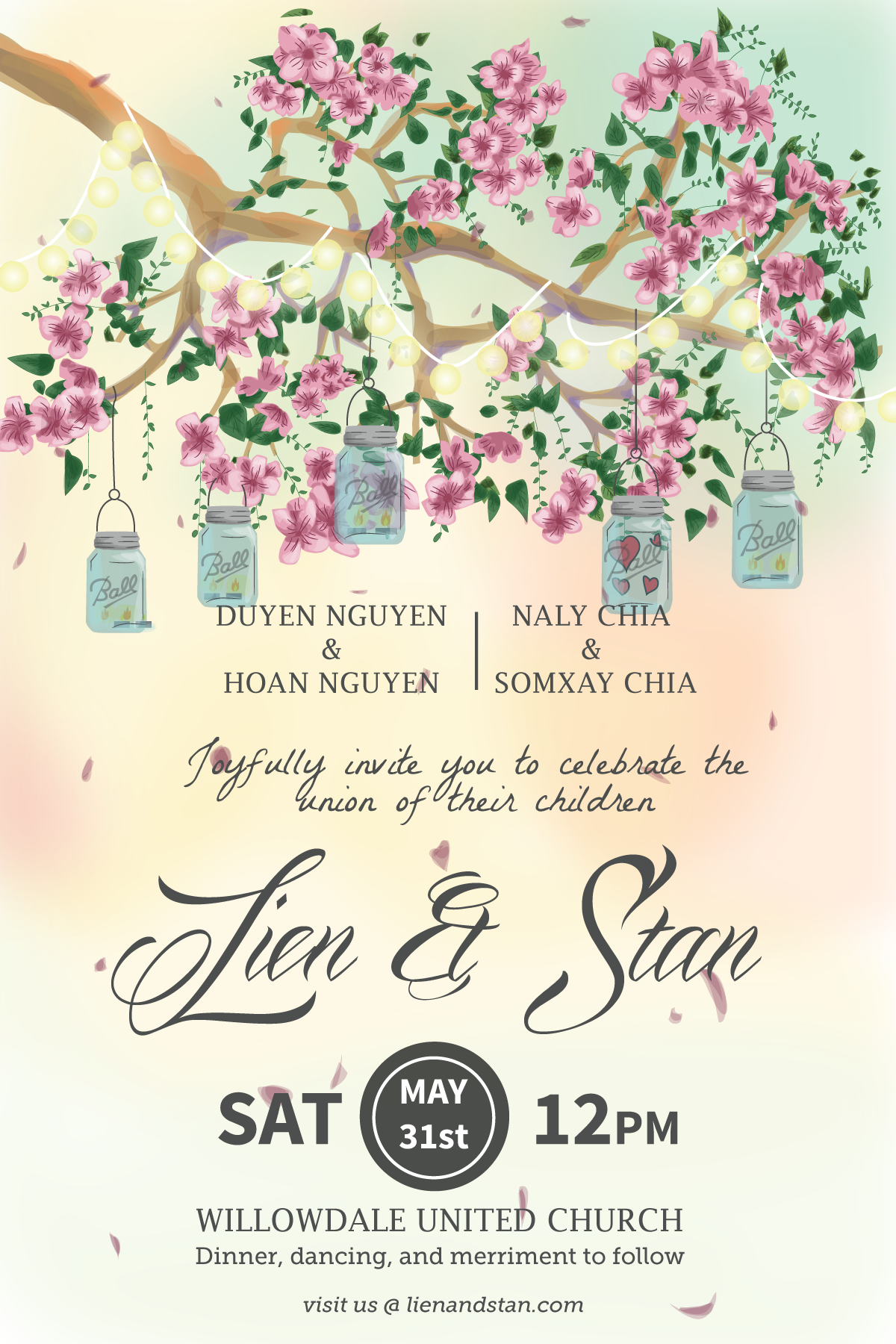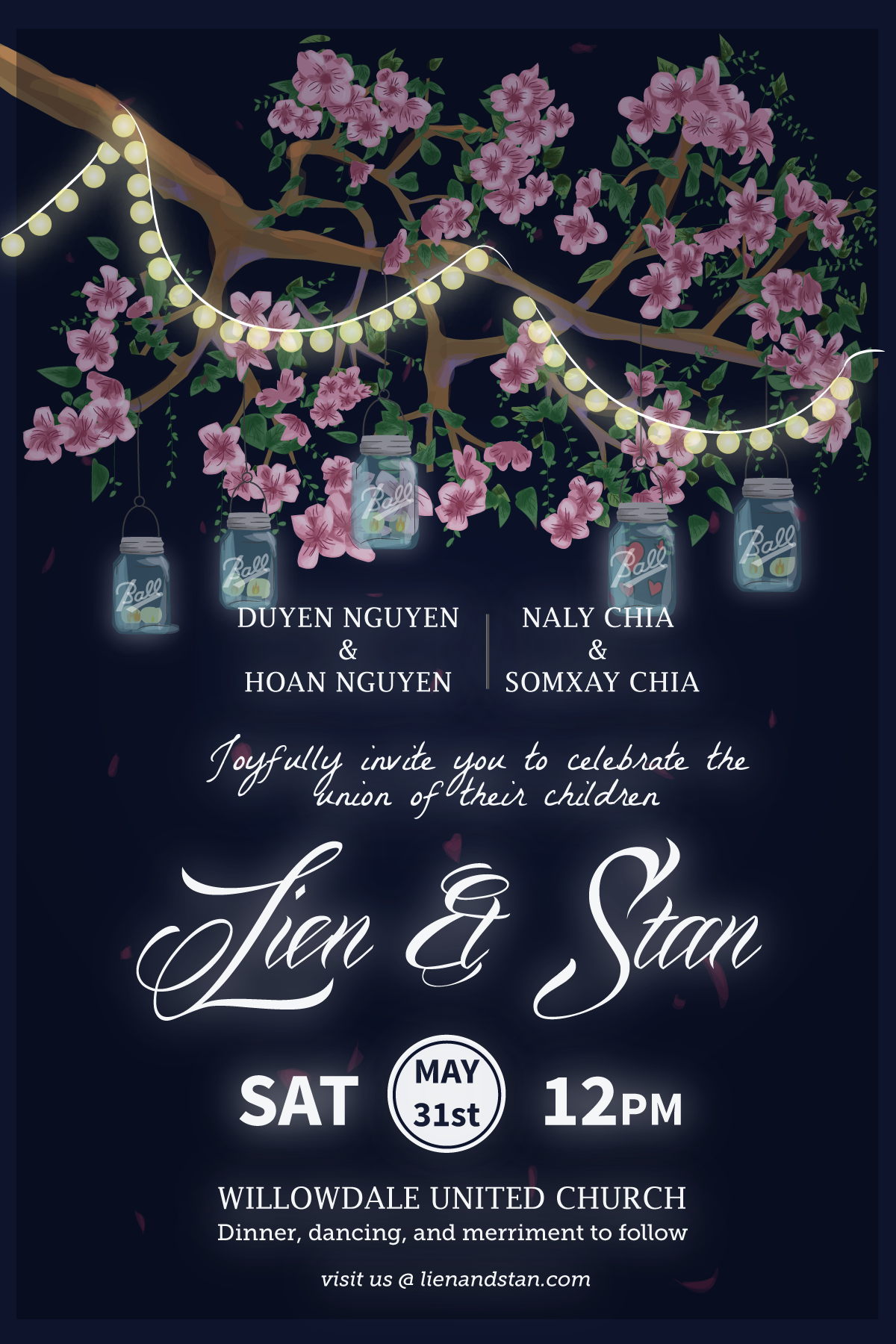 Menu: