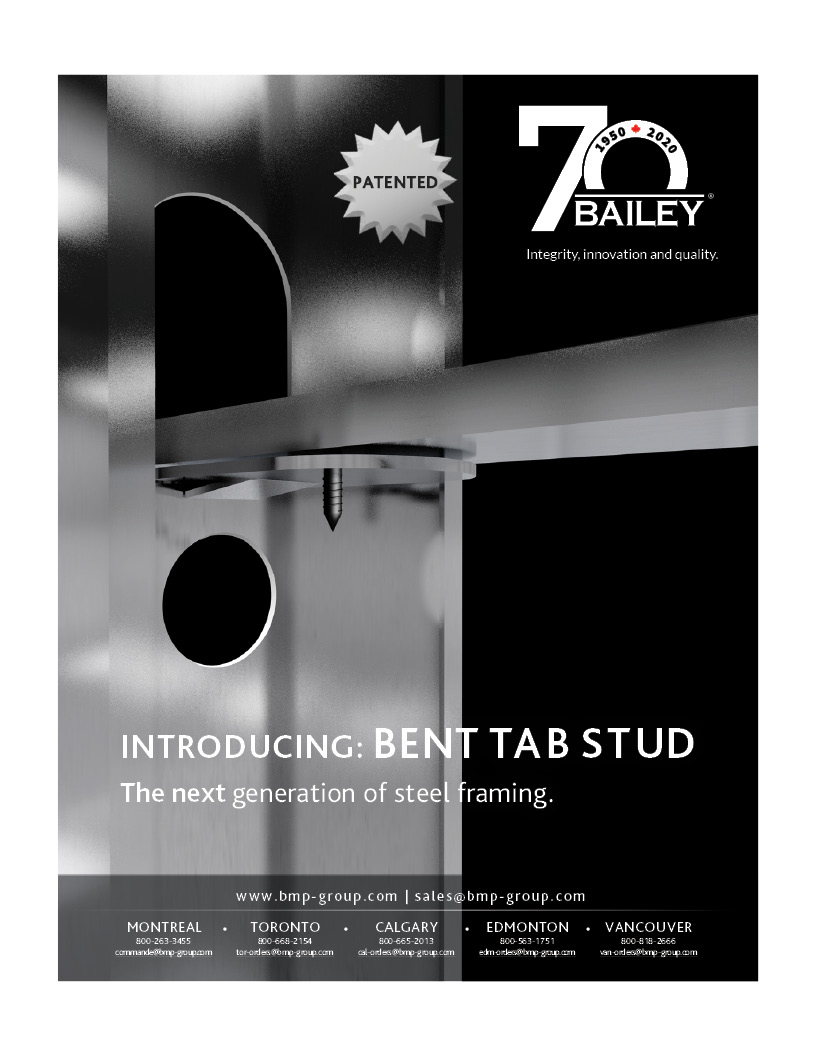 Programs: Cinema4d, Adobe Photoshop & Adobe InDesign
Bailey Metal Products had created a new innovative product. The Bent Tab Stud is upgraded from Steel Studs using steel framing both interior and exterior building.
I created the 3D asset of the Bent Tab Stud to be used in various capacities from technical reports, brochures and Ads. The aim was to focus on simplicity and the stud itself. This was achieved using a black background to focus the attention on the Stud.