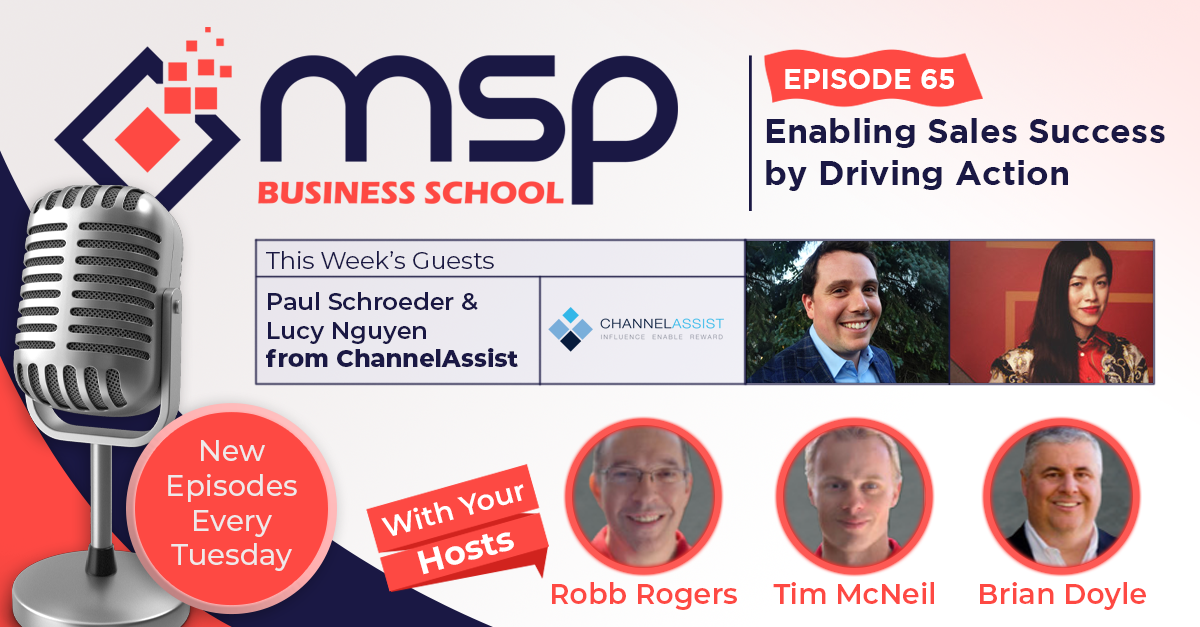 I had a great time at MSP Business School. In episode 68, Paul Schroeder and I share excellent suggestions on incentivizing your sales team to increase revenue and how ChannelAssist Inc helps companies create these programs.
Listen at the Website or Listen Below!
---
Follow MSP Business School Podcast at:
A podcast geared to Technology Service Providers where we bring you strategies and tactics to grow your business and build a winning culture. I love their podcast and the dynamic between the hosts is great!
Follow the Hosts at their LinkedIn:
Additional Resources at: